Facilities
The BCO diving centre, located at the Markermeer, is equipped with a variety of indoor and outdoor facilities and materials for all professional diving courses and trainings.
Diving tower
The diving tower contains three interconnected pools:
A 9-meter pool with a platform at a depth of 5 metres.
A 3,5-meter pool.
A 1,35-meter section connecting the two pools.
The indoor pool is equipped with practical tools to train specific skills. 22 cameras are mounted in the walls to record the diver's actions at various depths. These images are later used in evaluations. An overhead crane is used to place heavy instructional equipment in the pool.
Diving pit
The diving pit is a constructed outdoor deep diving location. The moveable floor is adjustable to working depths of 0, 9, 15 and 21 metres. Divers are prepared here for commercial diving with the LARS, the hot water suit and numerous tools.
Decompression tank
The 1600 mm diameter decompression tank is based in a 20 ft container. The generous low-pressure breathing air compressor makes the decompression tank suitable for surface decompression and instructional purposes. The container can be transported with our truck. The decompression tank complies with the WOD-SOE and IMCA regulations.
Training vessel 'Diva'
The training vessel 'Diva' is a diving instruction vessel. It is used for training the use of a vessel at SCUBA, Surface Air Supply and SSE diving. The vessel is also used for training outside our diving centre.
Training platform 'Serva-1'
The 'Serva-1' training platform is a practical designed pontoon, used for SSE diving in open water. The platform consists of two connectable parts of 3x9 metres each, which makes it possible to create a surface area of 6x9 metres.
LARS (Launch And Recovery System)
The Launch And Recovery System (LARS) is used for the training scope diving work B2 and for examinations in diving work B2, B3 and B4.
Classrooms and practice rooms
BCO has several classrooms and practical rooms. These are used for instructions, training and exams. Specialised practice rooms are:
Virtual reality dome for training simulations (XVR) for the Firefighter Diver Supervisor.
Medical classroom for DMB (Diver Medic Attendant) and DMT.
Video evaluation classroom.
Technical classroom with, among other things, breathing air filling stations.
Professional diving equipment and systems
SCUBA courses include diving with Interspiro's MKIII and DP1 systems. SSE courses are conducted with the Kirby Morgan 18B Band Mask and the Kirby Morgan SuperLite 27B and 37SS.
On-site repair service from Totally Scuba
The dry suit specialist Totally Scuba is our permanent partner in dry suit repairs and maintenance and supply of diving equipment. Trainees with equipment problems are immediately served by Totally Scuba's on-site service. Repairs are usually completed within one working day, otherwise Totally Scuba has substitute equipment available from stock. Totally Scuba is located at our diving centre with a showroom in the diving centre and an atelier at our office & car park at Voorland 4.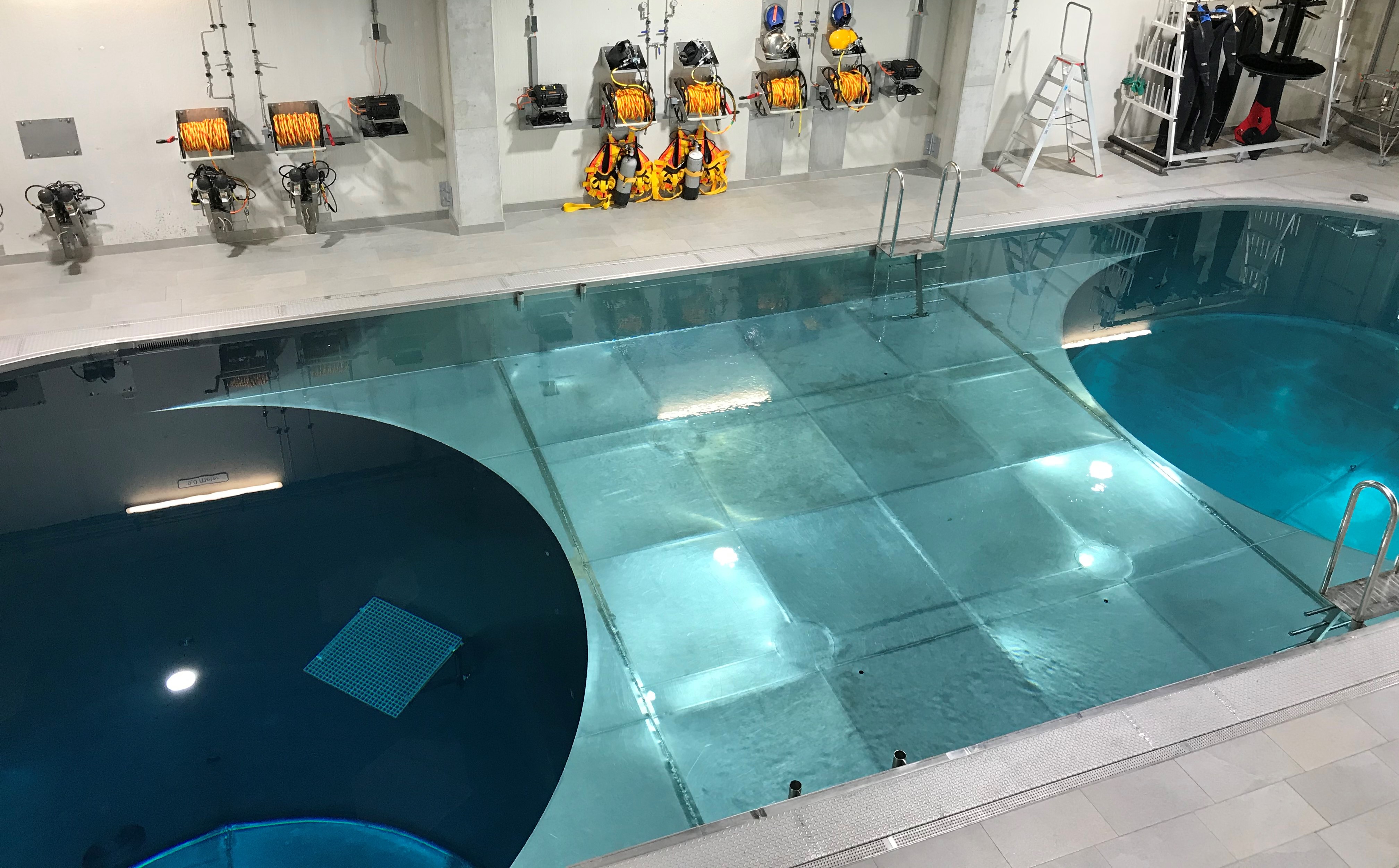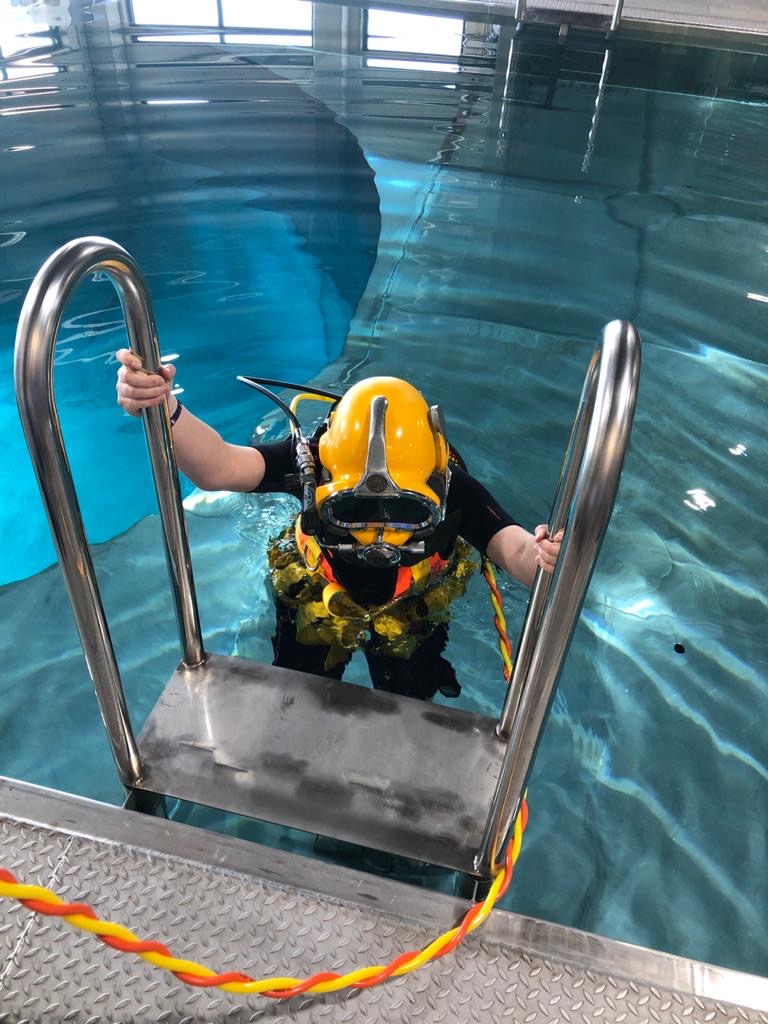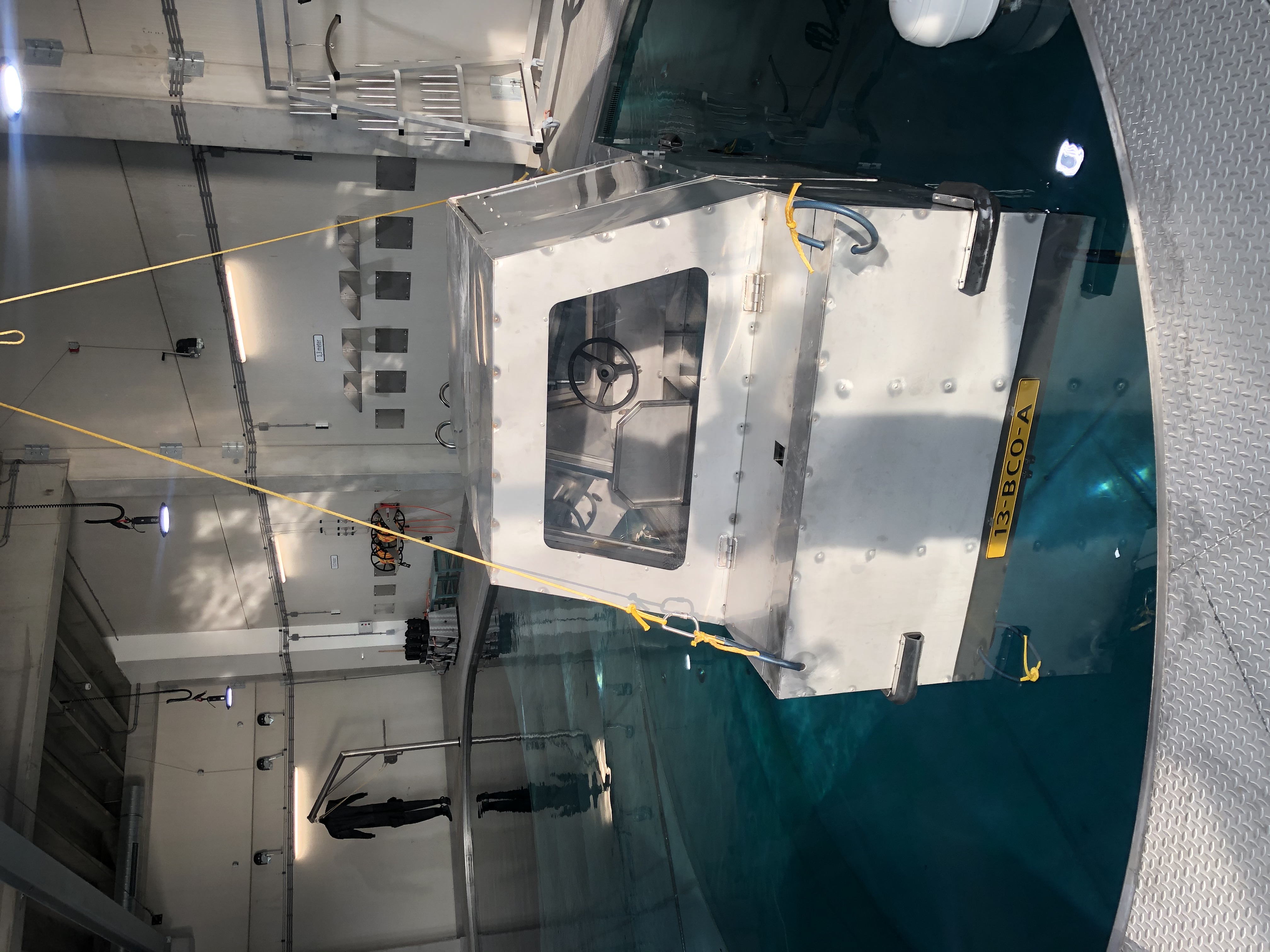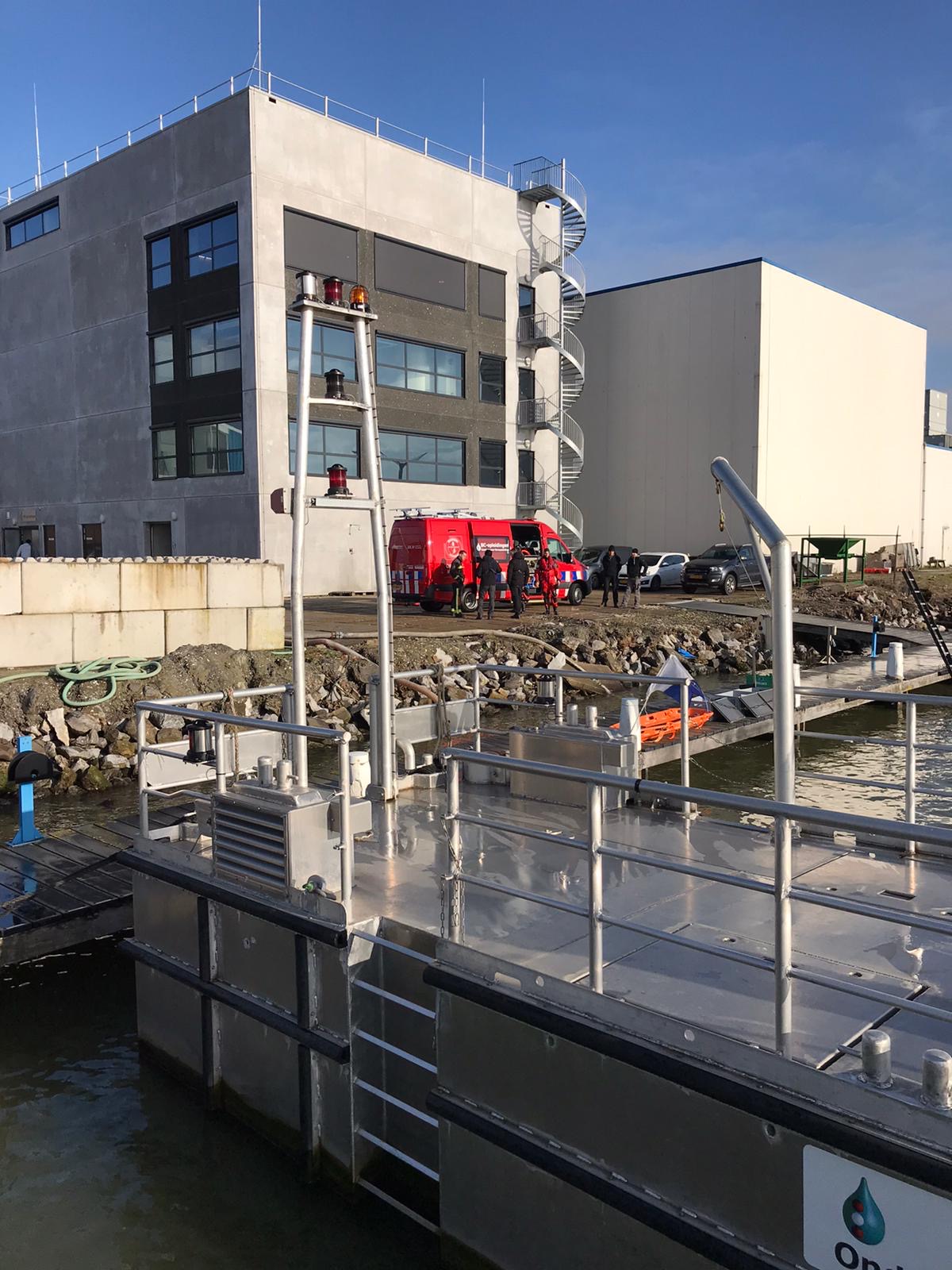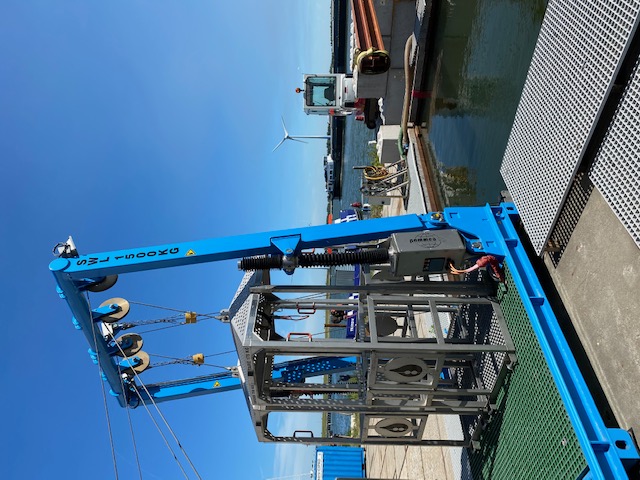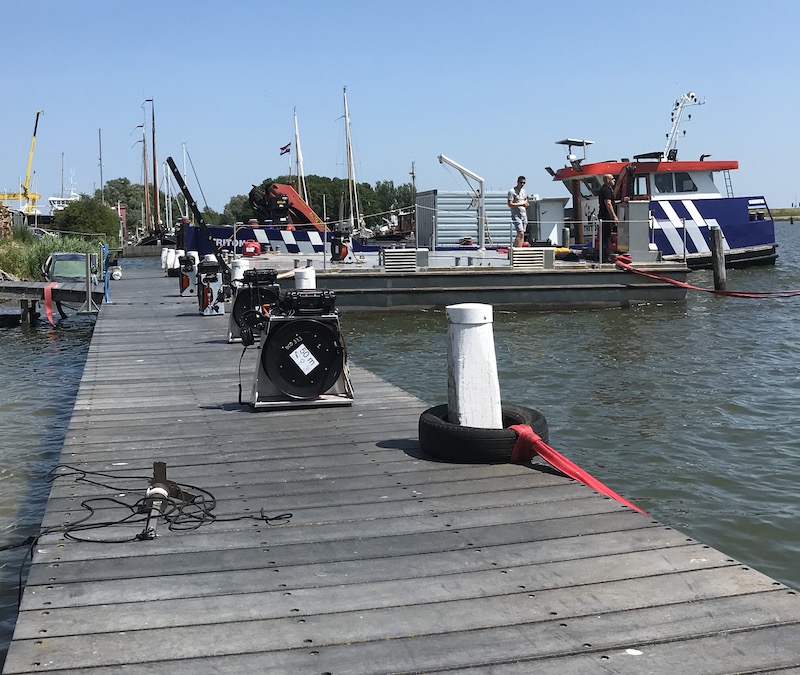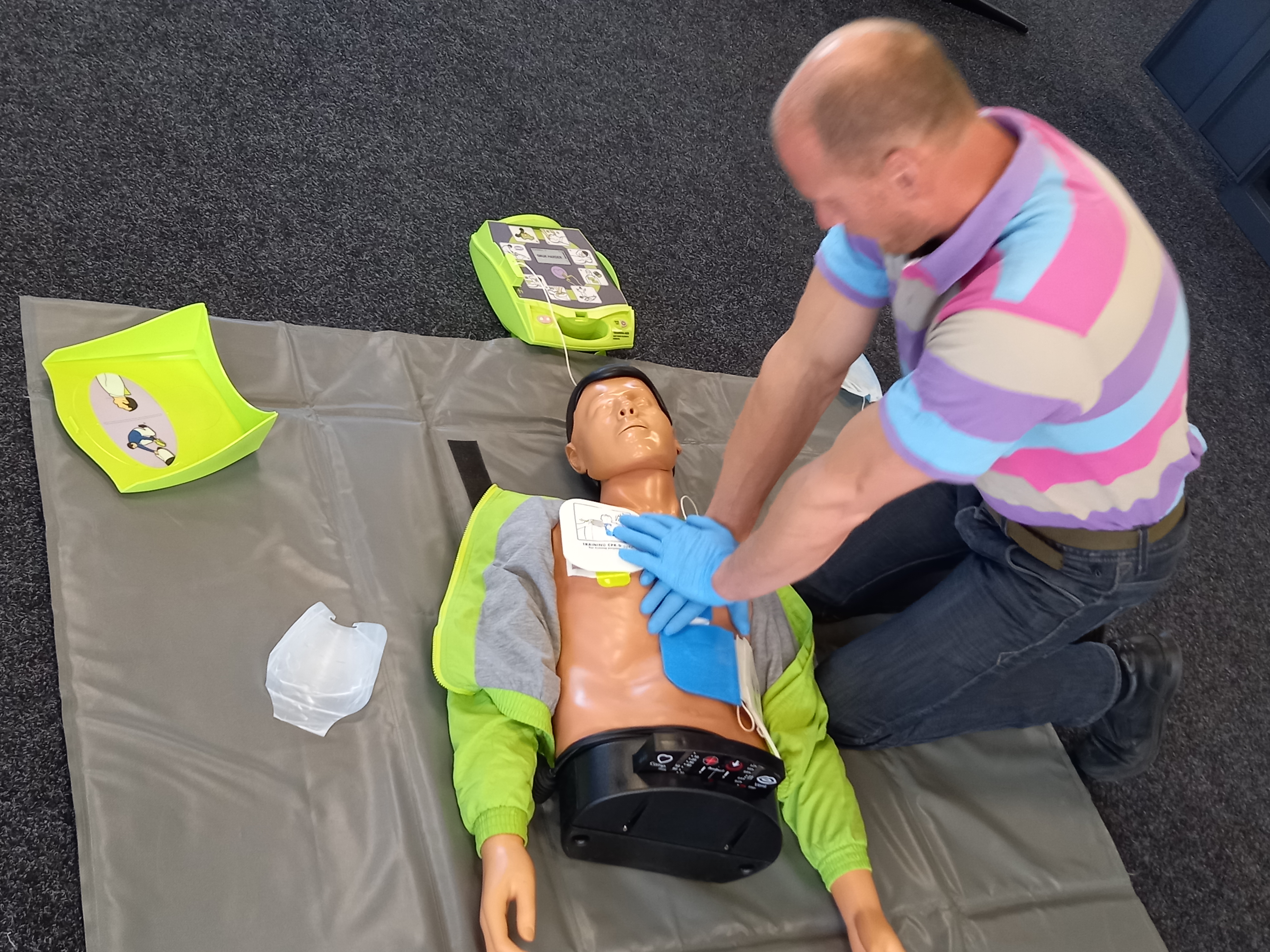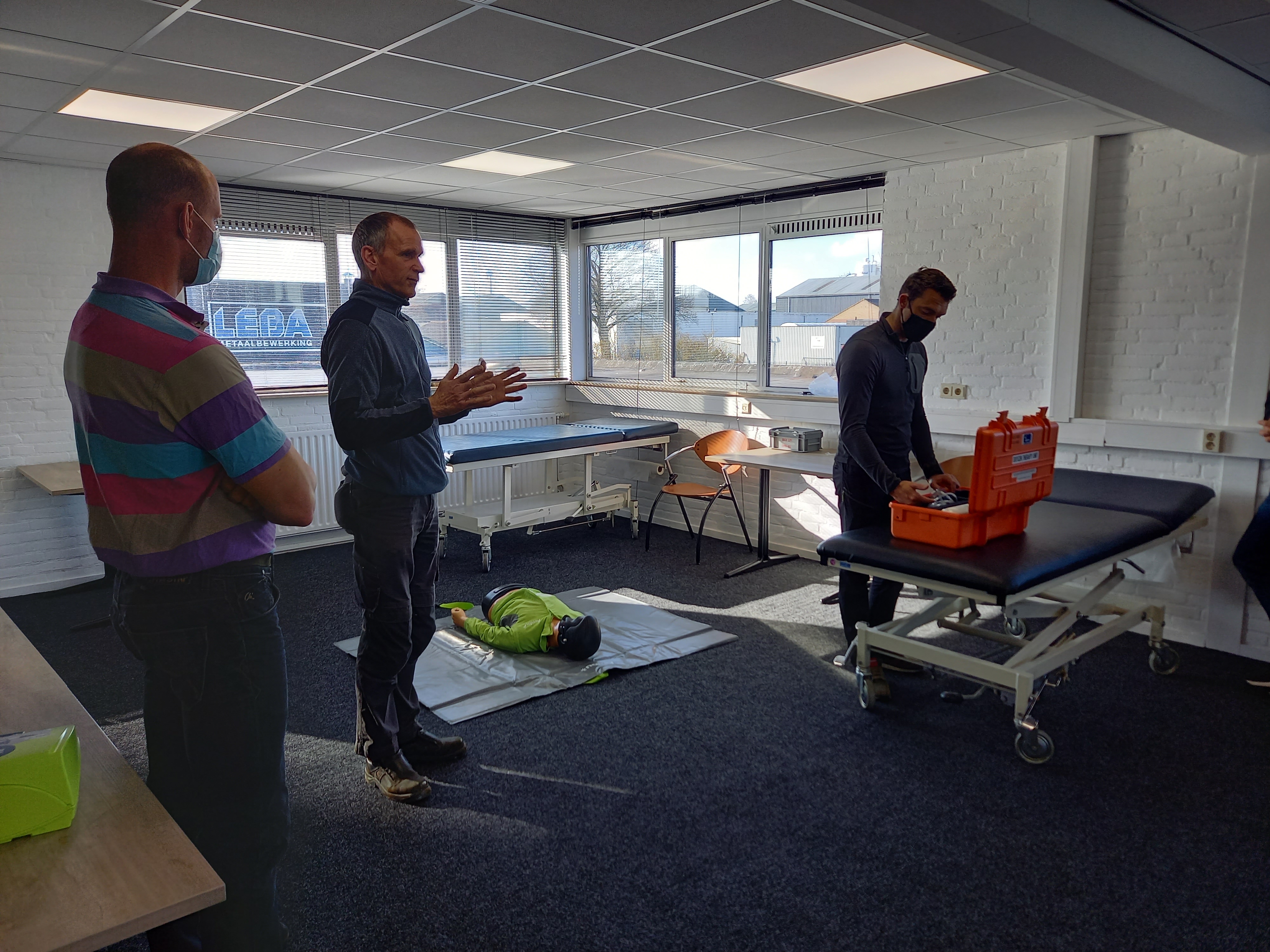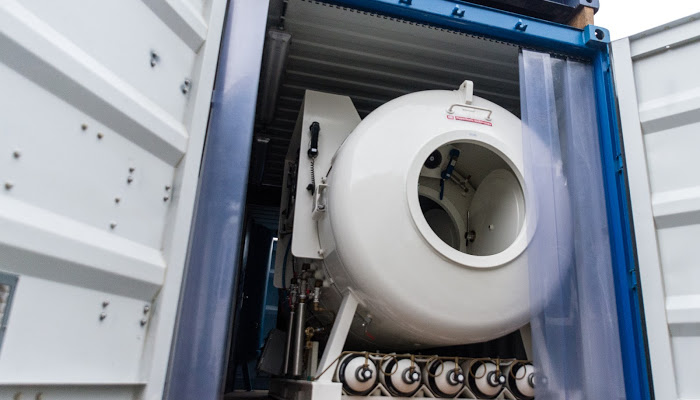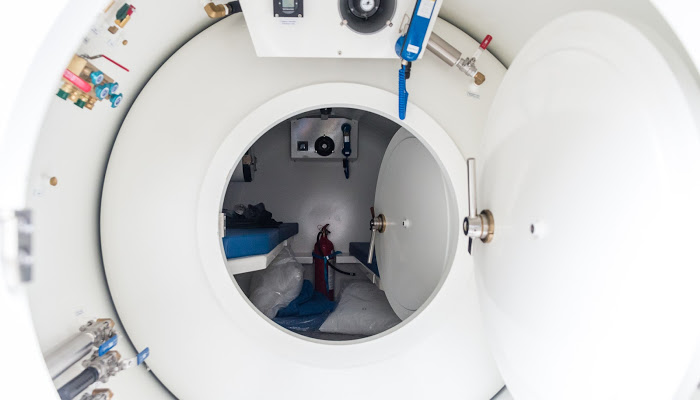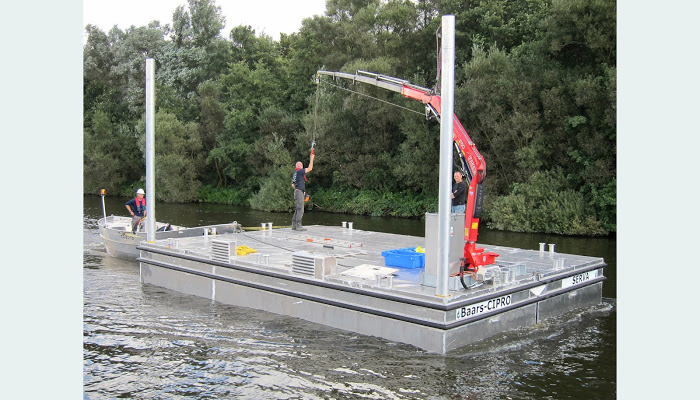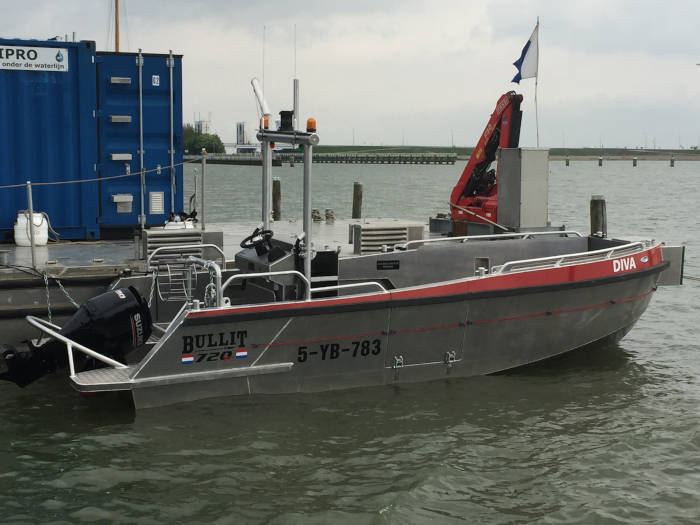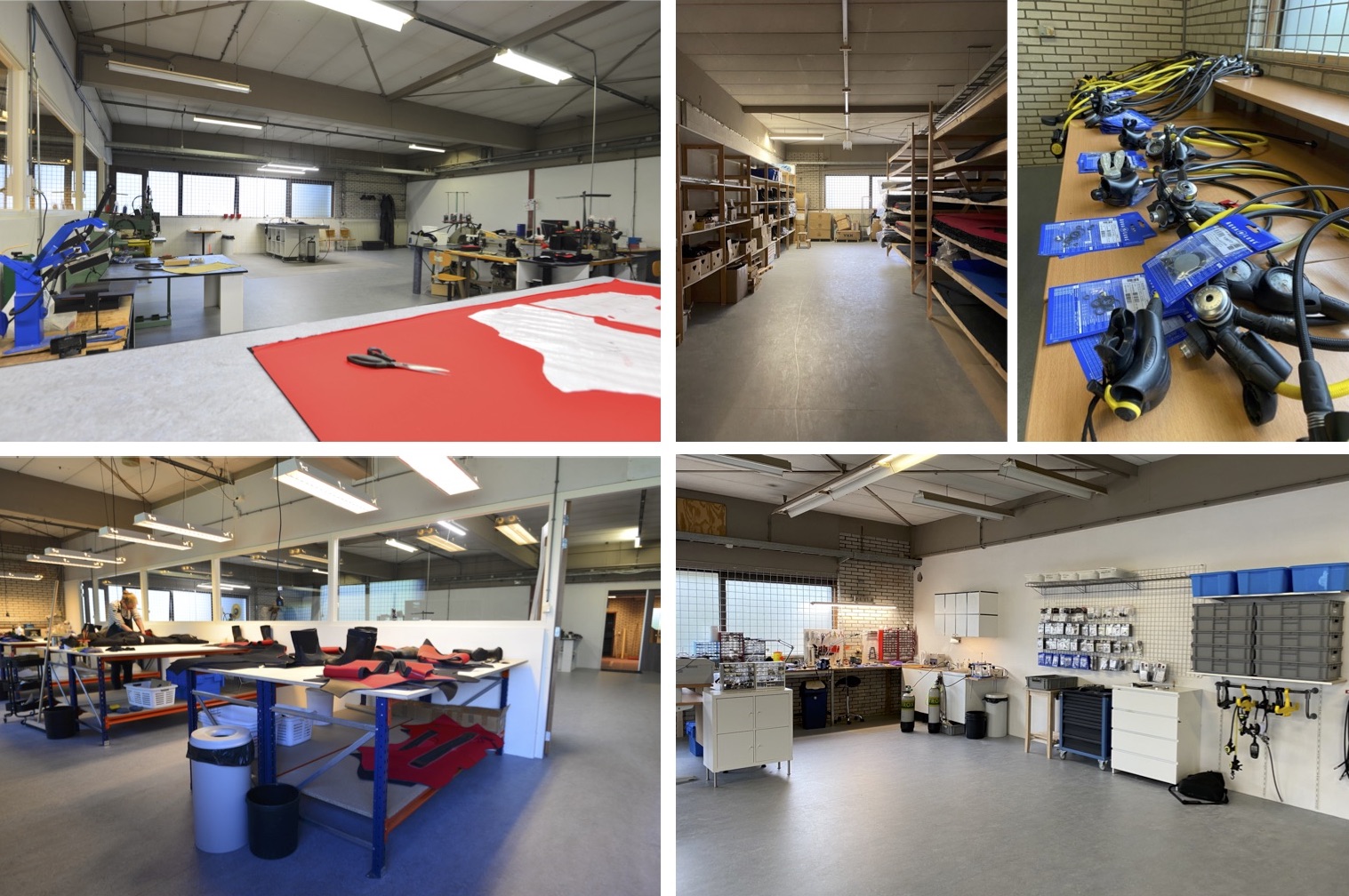 Previous
Next